Mikumi National Park fee
Mikumi National park fees
Mikumi National park fees : The 1,247-square-mile Mikumi Park (NP) is located in south-central Tanzania. It is surrounded by the Uluguru Mountains to the north and the Rubeho Mountains to the east in the Morogoro region, which is part of the Selous Game Reserve.
The majority of visitors to Mikumi National Park (NP), Tanzania's fourth-largest national park, come to see the 'Big Five, enormous mammals, the beautiful landscape, many bird spices etc.  Visitors can observe many of these animals in herds as they move from the flat lowlands to the elevated posts by the trees during the rainy season. Elephants seek out the acacia trees for their shade along the banks of the Mkata River, where giraffes can be seen eating.
MIKUMI NATIONAL PARK SAFARI
It is the perfect safari destination for those who don't have a lot of time because wildlife sightings are almost guaranteed. Mikumi National Park is a well-liked destination for weekend visitors from the city because it is only 185 miles from Dar es Salaam, the largest city in Tanzania.
The popular hub of Mikumi, the Mkata Floodplain, is frequently compared to the more well-known Serengeti Plains because of its expansive vistas and profusion of wildlife.
Lions can be seen surveying their grassy kingdom, gazing at buffalo herds moving beneath them and the flattened tops of termite mounds, while safari game drives are taking place.
The Mkata Floodplain, which is crisscrossed by a good network of game viewing roads, is possibly the most dependable location in Tanzania for sightings of the powerful eland, the largest antelope in the world. The miombo-covered foothills of the mountains that rise from the park's boundaries are home to the equally magnificent greater kudu and sable antelope.
 From the game viewing roads, go to the Mkata Floodplains to get a good look at the eland, the largest antelope in the world. This is the best place in Tanzania to see elephants, but it also provides opportunities to see kudu and sable antelope, which are common on the "miombo"-covered hillsides that form the park's boundaries. In the neighborhood, there are also reasonably priced lodges that offer lodging.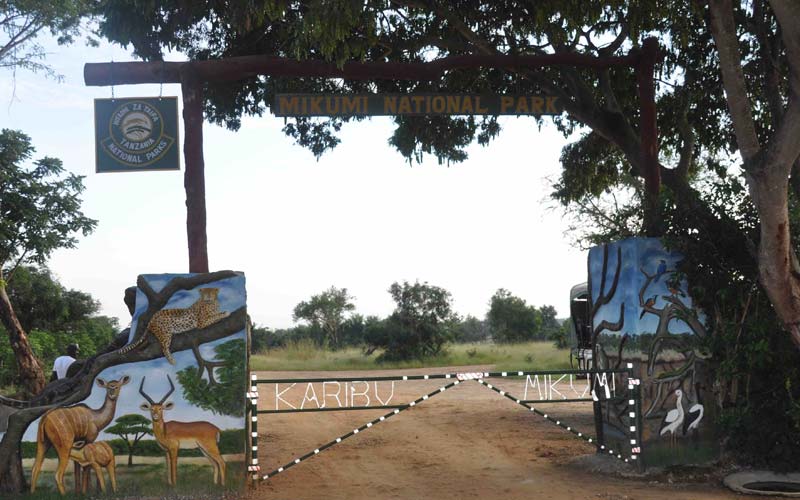 Animals
Elephants, giraffes, buffaloes, zebras, elands, greater Kudu, wildebeest, roan and sable antelope, buffalo, Burchell's zebra, sable, eland, Liechtenstein's hartebeest, spotted hyena, and yellow baboons are among the park's well-known inhabitants. Numerous tree-climbing lions, leopards, wild hunting dogs, and black-backed jackals are among the predators.
 Along the Tanzania-Zambia highway, particularly in the evening or at night, lions, giraffes, and occasionally leopards are also frequently spotted. Flocks of open-billed storks and other waterbirds frequently join hippos in the two pools north of Mikumi's main park gate.
It's an ideal location for wildlife photographers because of the compelling natural beauty and excellent lighting provided by the nearby mountains and hills. Buffalo, impala, wildebeest, and zebra can all be found on the grassy plains.
Lions, which prey on these animals, live nearby and are sporadically seen. Elephants and giraffes both enjoy the isolated acacia trees' small islands of shade, which line the Mkata River.
Birds
More than 400 different bird species have been identified here, including migratory birds from Eurasian like the lilac-breasted roller, marabou stork, and red-billed oxpecker, which stay from October to April. The Miombo woodland is home to a variety of fascinating bird species, including the Shelley's double-collared sunbird, pale-billed hornbill, violet-crested Turaco, violet-backed starling, yellow-throated longclaw, and bateleur eagle.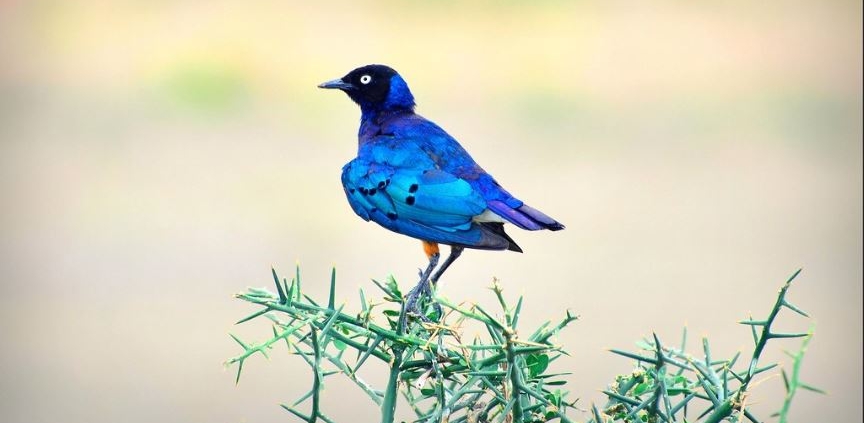 MIKUMI NATIONAL PARK ENTRY FEE
To enter Mikumi National Park, as with any other protected area, park entry fees must be paid. Park entry fees to Mikumi National Park can be paid in Dar es Salaam at a bank, and you will be given a ticket to present at the park gate. However, you can pay the park fees at the gate with a credit card.
The Tanzania National Park Authority manages the park entry fees for Mikumi National Park. However, each park in Tanzania has its own bank account, which is managed directly by the park authorities and overseen by TANAPA. The park entrance fees are valid for 24 hours from the time of entry. Even if you paid in advance at the bank, your 24-hour period begins when you enter the park. The park entry fees entitle you to certain benefits, particularly when participating in park-managed activities. You will be able to participate in all park activities except those run by the community.
The park entry fees to Mikumi National Park are divided into two categories: foreigners and residents. Foreigners pay in US dollars, whereas Tanzanians and East Africans pay in Tanzanian shillings. The park also has different rates for children under the age of 15 and adults aged 16 and up. This park is always free for children under the age of five. The park entry fees for Mikumi National Park are the same as those for other Southern national parks such as Katavi, Mikumi, Ruaha, Rubondo, Saadani, Kitulo, Mkomazi, Udzungwa, and Saanane. Below is a breakdown of Park entry fees for Mikumi National Park.
The Entry fee for Foreigners /Non Residents (USD)
Adults: 30$
Children (5 to 15 years): 10$
Children (Below 5 years): Free
The Entry Fee for Residents (USD)
Adults: 15$
Children (5 to 15 years): 5$
Children (Below 5 years): Free
Entry fees for Motor vehicle to all national parks
Vehicles charge per Vehicle per day
Residents (TSH)         
Tare weigh up to 2000kgs: 20,000
Tare weight between 2001-3000kgs: 35,000
Tare weight between 3001-7000kgs: 60,000
Tare weight between 7001-10,000kgs: 150,000
Foreign registered (USD)
Tare weigh up to 2000kgs: 40
Tare weight between 2001-3000kgs: 150
Tare weight between 3001-7000kgs: 200
Tare weight between 7001-10,000kgs: 300
Open vehicles will be charged 50% extra of the normal vehicle fee
Camping fees
These are also charged per person and are classified based on the age of the traveler. Camping fees are also per night.
Public campsite
Adults: 30$
Children of 5 to 15 years: 5$
Children below 5 years: free
Special and seasonal campsites
Adults: 60$
Children of 5 to 15 years: 5$
Children below 5 years: free
Walking safaris
Short walks of 1 to 4 hours: 20$
Long walks above 4 hours: 25$
Other fees for optional activities and services
Ranger fee: $23.60
Night game drives: $50 pp.
All park entry fees expire after 24 hours, and attempting to ply a trick or avoid paying the park entry fees is punishable. No one may cross or pass through the park gates unless they have paid the park fees. To reduce the cost of credit card clearance, tour operators are advised to prepay their guests' fees at the bank before they arrive at the park.